Dr. Ting-Yu Yeh
MD, Co-Founder, Chief Science Officer
Dr. Ting-Yu (Ting) Yeh is a prominent cellular biologist and virologist with expertise in both human and plant fields.
From an early age, Dr. Yeh was captivated by plant biology, inspired by his family legacy—his grandfather was one of the leading banana farms. This heritage shaped his academic direction.
However, a near-tragic incident involving a close friend pivoted his focus towards clinical medicine.
Yet, when the Taiwanese banana industry grappled with disease-related challenges, his grandfather's plea for assistance reawakened his initial passion. Dr. Yeh realized he could seamlessly combine his deep-rooted interest in plant biology with his newfound medical expertise to confront both agricultural and health challenges.
With this diverse expertise in cellular and plant biology, virology, and medicine, he identified a unique space for transformative innovation. Today, he is a distinguished researcher at Johns Hopkins University and co-founder and Chief Science Officer at Auxergen.
Together, Auxergen and Dr. Yeh are developing groundbreaking solutions that tackle both agricultural and medical challenges.
Education & Training
Postdoctoral Fellow : Joan & Sanford I. Weill Medical College of Cornell University
Doctor of Medicine : Kaohsiung Medical University
Achievements
Identified the first BaMV and satellite RNA in the USA. He addressed the mechanisms of RNA recombination of BaMV defective RNAs.
Neuron Growth in Brain Stem Cells: revealed the first evidence of how Tctex-1 is released from the dynein complex. This work directly contributed to a unique finding demonstrating how Tctex-1 can stimulate neuron growth in brain cell cultures.
Retinal Degeneration Disease (Retinitis Pigmentosa): discovered and described Tctex-1's regulatory role in rhodopsin protein trafficking.
Discovery and development of the Anti-Cancer Drug, dynarrestin which can efficiently inhibit cell division and endosome movement in vivo. Dynarestin is a re-agent used in the development of anti-cancer drugs, currently sold by Tocris.com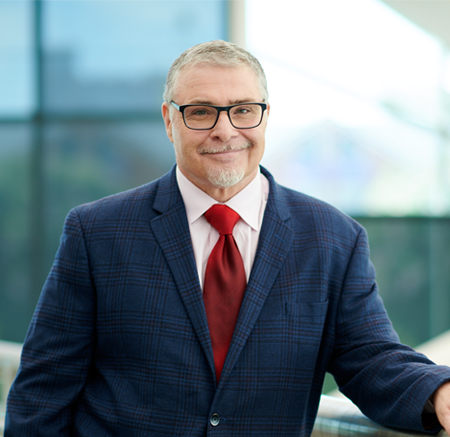 Greg Contreas
MBA, Co-Founder, CEO
Greg Contreras is a serial entrepreneur with a wealth of expertise in economics, languages, operations, product development, and marketing. His career began at Corona Plastics, Inc. in the cosmetics packaging design and manufacturing sector. Advancing steadily, he assumed significant roles in new business development at respected firms such as Gemini Consulting and Young & Rubicam. Further adding to his portfolio, he contributed insightful business analyses at Wyatt Financial Publishing.
This diverse professional journey has given him a deep understanding of business expansion strategies.
As the CEO and co-founder of Auxergen, Greg steers the company toward crafting innovative biological solutions to address critical issues affecting human health, agriculture, and the environment. His leadership at Auxergen is marked by a steadfast commitment to propelling the company industry into a promising and sustainable future.
Education & Training
Master of Business Administration : International Business, Rutgers Graduate School of Management
Bachelor of Arts in Economics : Drew University
Achievements
Raised over $850,000 to date towards the development of Auxergen.
Successfully licensed phytochemical biomarker technology for more than $17M (over five years) in October 2019.
Established a BSL-02 laboratory at Harbor Launch at the Institute of Marine and Environmental Technology at the University of Maryland.